Vision Therapy
Disease Treatment
Glasses
Contacts
Welcome to iCare Vision Center
Eye Doctors in Mount Vernon
At iCare Vision, we believe in helping you achieve total body health, not just eye health. No matter the eye-related service you step into our office for, our team strives to provide you with the overall care you deserve.
From Cindy B.
My visit was very thorough as usual. Always leave with an understanding of problem and how to manage it. Thank you Dr. Wineland
From Sherri C.
I have been a patient since the age of 17, just turned 48. Its nice to have an office where everyone makes me feel comfortable and goes out of their way to help and meet my needs. Always a great experience.
From Kathy F.
My experience was great! The staff was very courteous and Dr Winland gave me one if the most thorough exams I've ever had. He took my medical conditions into consideration. I even told my parents they should consider going there.
From Tamara Ann S.
The staff are always friendly, helpful, and efficient. My doctor is very concerned about not only the health of my eyes, but my total health.
From Tim C.
Everyone is very personable. Dr. Kenny provided a thorough eye exam and the staff were very helpful in the frame purchasing process.
From Jacob D.
Very nice to have things explained as they happen, not all medical professionals share information while they are working.
Why choose us
The Best Choice For Your Overall Health
You're more than just a pair of eyes to us. Our team helps you to make choices related to the whole you, not just your eyes. So, if you're looking for an ``eye doctor near me,`` know that you're going to get a whole lot more.
Flexible Hours
Our doctors can be reached any time via our emergency number.
Comprehensive
Our doctors share how eye health affects total body health.
Experience
Doctors and staff have more than 100 years combined experience.
Community Centric
Friendly staff are ready to welcome you with a smile.
Resources
News & Education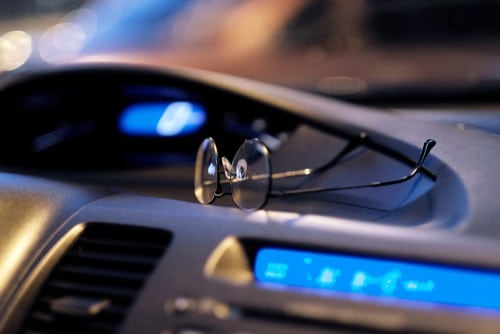 You can improve your night vision. Learn strategies and discover how prescription night driving glasses […]
Consultation
Ask an Eye Doctor
Ask our eye doctors anything! Call, text or email.